The Dark Horizon Tour recently made it's stop in Oklahoma City at The Criterion. Unfortunately for our particular show, In This Moment was unable to perform due to an unspecified medical emergency. While that left some fans upset, this sold-out show only lost a small portion of people who requested refunds. Oh well, their loss. From Ashes to New, Fit for a King, and Motionless in White put on a show that should not have been missed.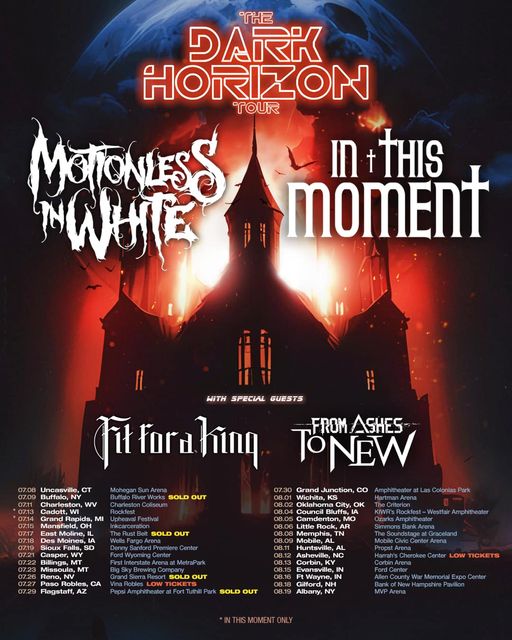 First up was From Ashes to New. They are one of the best live bands out there. Since the last time I saw them live, they have added a new member. So, if you thought their energy level was crazy before, he just adds to it. They started their set off with one of their newest singles "Nightmare", which is on their recently releases album "Blackout". They played three more songs from that album. They added in songs from their previous albums, which included one of my favorites "My Name".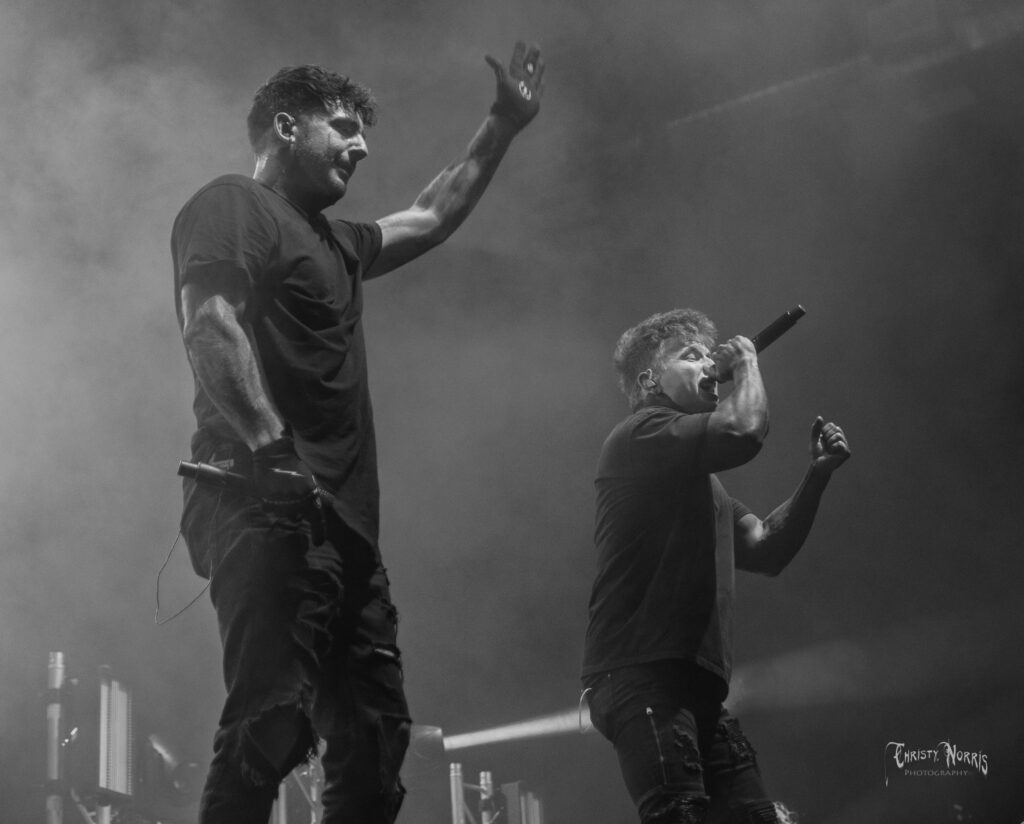 Towards the end of their set there was apparently some commotion amongst fans on the front row. Matt and Danny stopped the music to make sure the fans were ok. Matt told the fans "This isn't a Travis Scott show, we take care of our own here". After saying that, the crowd erupted in cheers and alot of "Hell Yeah". This band never ceases to amaze me with their talent and their gratitude for their fans. From Ashes to New is one of my favorites.
Next up was For for a King. I have only seent his band once prior, and apparently, I forgot how much these guys throw down. The crowd was already hot and sweaty, but the face-melting metal coming from the speakers made everybody in the crowd move and it was time for the mosh pit to commence.
Fit for a King got a little longer set than normal due to In This Moment cancelling their set. So, their 45-minute set included songs spanning four albums. The crowd was digging the extra time they got from the band.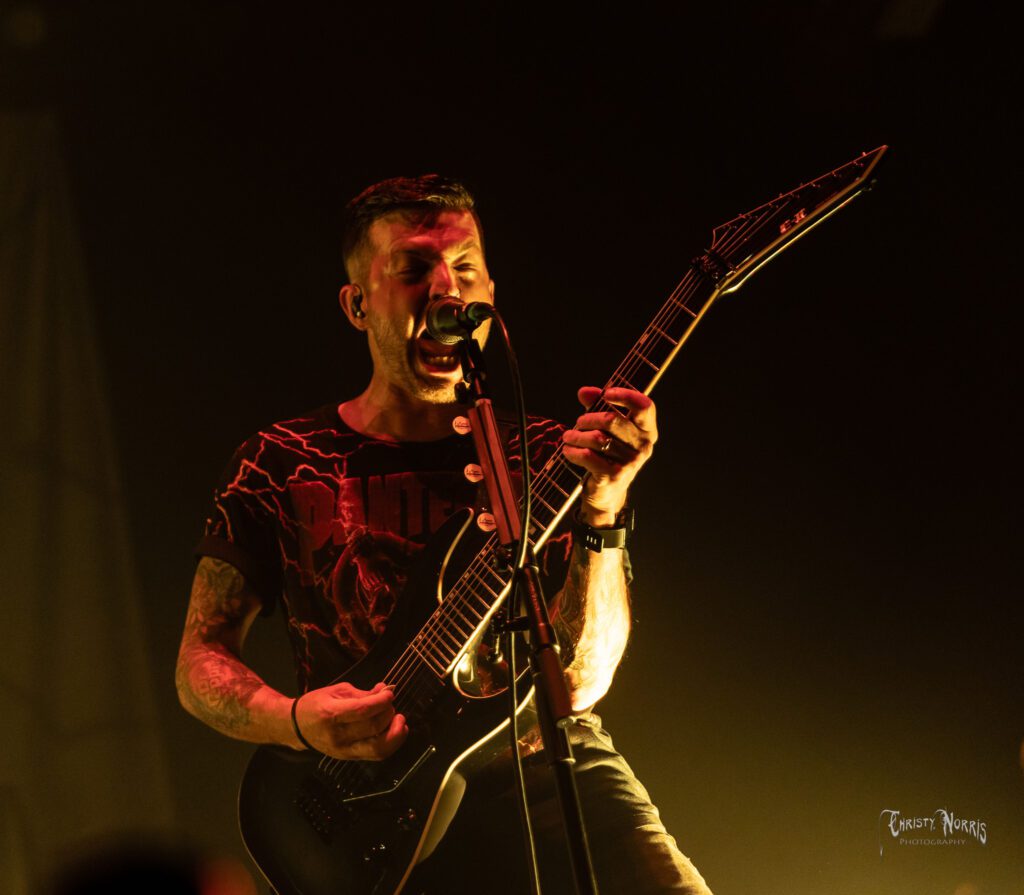 Now it was time for Motionless in White to give the fans exactly what they came for. Prior to setting up the stage, a white curtain was raised to increase the crowd's anticipation. To top that off Chris Motionless was welcoming the OKC crowd to the show while teasing them from behind the curtain.
Once the curtain dropped, the fans went absolutely insane, just as expected. The band started their set with "Scoring the End of the World", which is the title track of their album released last year. When they played "Voices" I swear the USGS was probably getting notifications of activity in the Oklahoma City area. Every person in the venue was jumping and screaming when this song was played.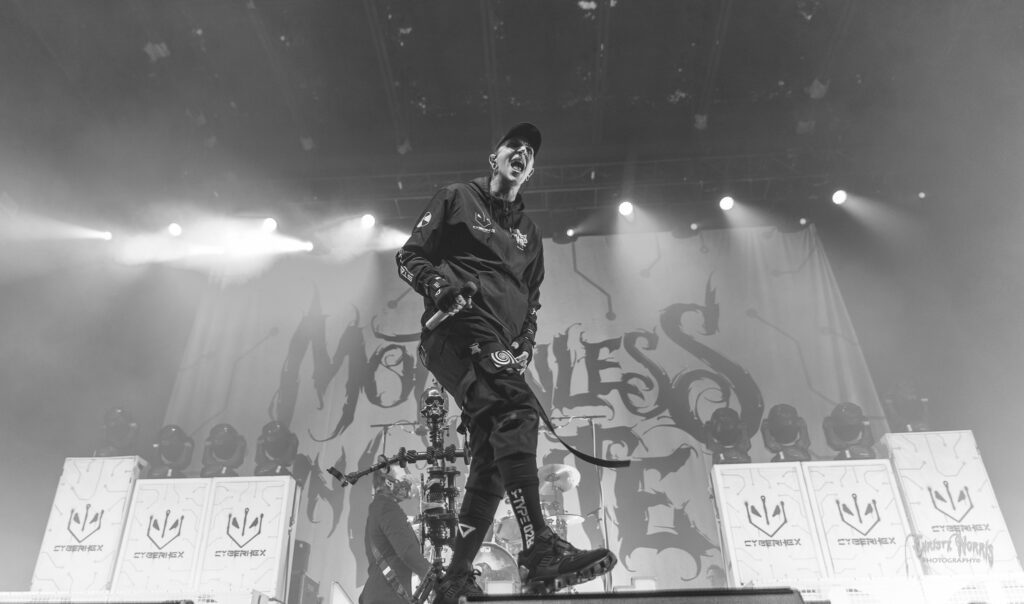 The guys in Motionless in White brought Fit for a King vocalist Ryan Kirby on stage with them to sing the song "Slaughterhouse". MIW added in their cover of The Killers song "Somebody Told Me", before rounding out the evening with "Another Life" and "Eternally Yours". While it would have been awesome to have had In This Moment play, sometimes things happen that are out of one's control. I promise you, not a single fan in attendance left this show unhappy. The three bands gave the fans an amazingly memorable evening.