Giovannie and the Hired Guns brought the Tejano Punk Boys Tour to the historic Diamond Ballroom in Oklahoma City. Grant Gilbert was in Oklahoma City along with them to open the show. The pick-up trucks, cowboy hats, daisy dukes, and Coors Lights were out in abundance for this show.
Small-town, Texas boy Grant Gilbert opened the show to a large crowd. I gained a lot of respect for this guy when he apologized to the OU fans in the crowd, but he is a Texas Tech boy. That announcement got some cheers and jeers. (Personally, I loved it, because I am not an OU fan.)
Grant Gilbert kept the crowd going and very involved while he was preforming. He would raise his beer and tell the crowd it was time to have fun. His song "Six Pack State of Mind" resonated with alot of the fans in the crowd. I really enjoyed his song "Take Me Out to the Bar". I grew up going to baseball games, so with odes to "Take Me Out to the Ballgame", this song was my favorite. He even threw in a bad ass cover of Tom Petty's "Refugee" and Gretchen Wilson's "Here for the Party".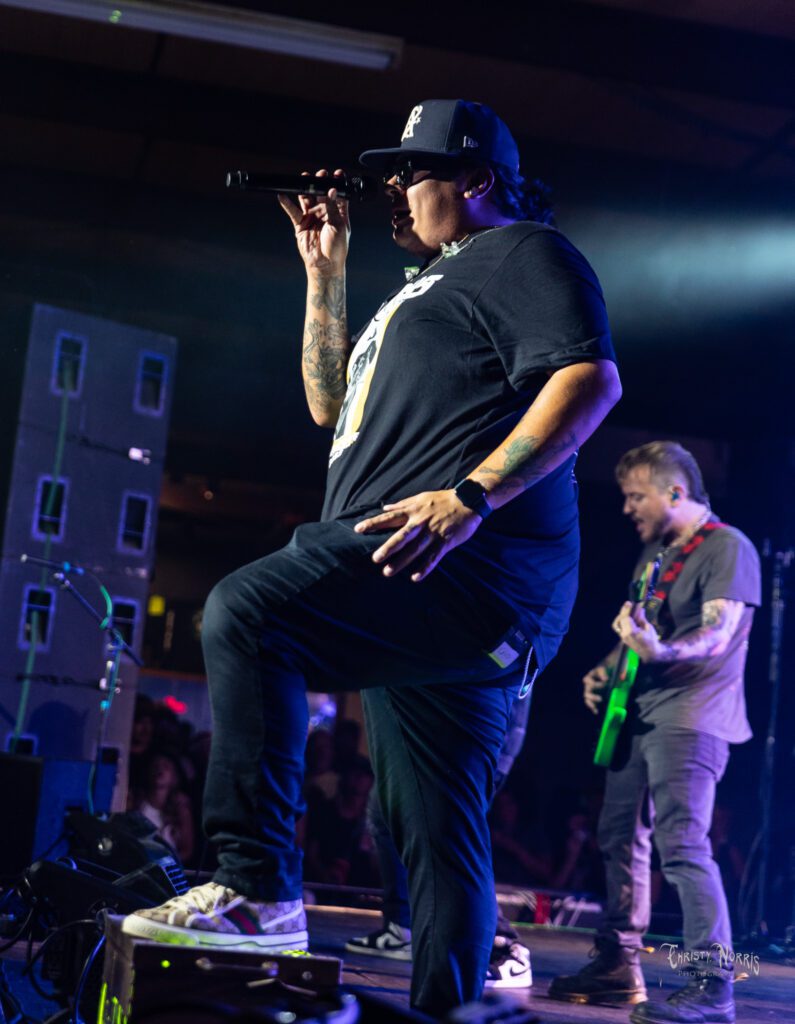 It was time for Giovannie and the Hired Guns to give the crowd what they came to see. This Tejano, punk-pop, countryesque, rock band is touring in support of their third full-length album Tejano Punk Boyz. The band formed in 2017 by vocalist, Giovannie Yanez, and released their first album the same year. The band has gained a huge mass of fans since then, and they recently won the IHeart Award for the Best New Alternative & Rock Artist of the Year in 2023. It was easy to see why they won this award.
Of course, the band played some of their more popular songs like "Calling You Tonight" and "Ramon Ayala". The fans loved every minute of the roughly 90-minute set. I mean what's better on a Saturday night than some of your favorite, live tunes, and a nice beer or mixed drink. This band is so versatile, and they will throw everything in the book at you. I watched people banging their heads one minute, and two stepping at the back of the floor the next. Some people were lightly swaying back and forth, and some people were stomping their feet. If you don't like something you are hearing with this band, just stick around a few minutes…you will definitely like the next one. I can't wait until the next time Giovannie and the Hired Guns hits OKC!!