The metal gods descended upon The Criterion in Oklahoma City for a night that was nothing short of an auditory and visual assault. Lamb of God, The Acacia Strain, and Frozen Soul joined forces to create a concert experience that left the crowd both exhilarated and exhausted.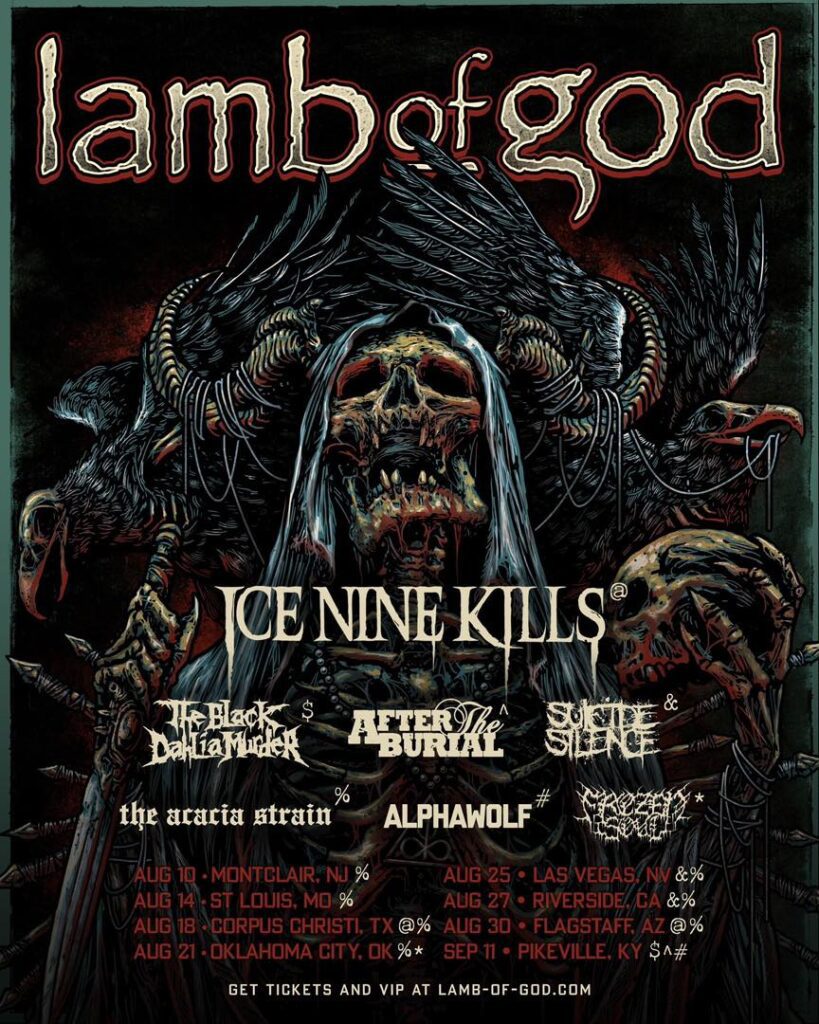 The evening commenced with Frozen Soul, a Texas-based death metal powerhouse that wasted no time in unleashing their sonic onslaught. Despite a grueling journey from the Netherlands, frontman Chad Green's jet lag was nowhere to be found. With the stage bathed in ominous blue hues and the music reverberating like thunder, Frozen Soul's performance was a dark ritual that set the stage for the chaos to come. Chad's relentless call to keep the mosh pit alive added to the electrifying atmosphere.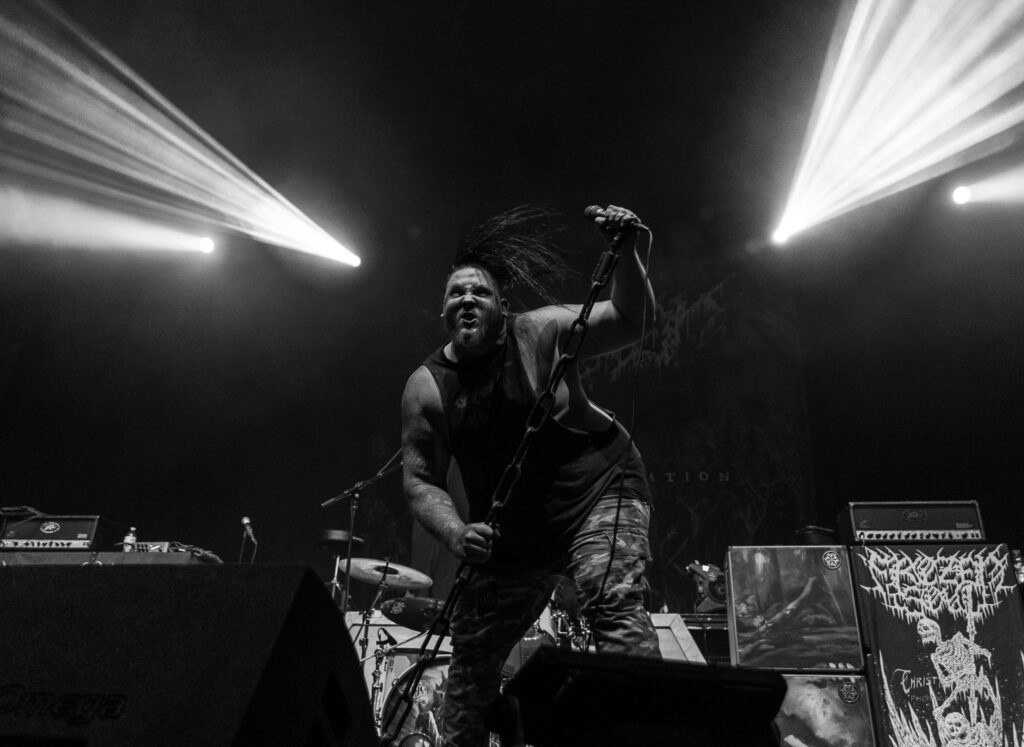 Following Frozen Soul's wake of destruction, The Acacia Strain took over with their explosive metalcore and hardcore punk fusion. Vincent Bennett, the embodiment of uncontainable energy, tore across the stage in a whirlwind of raw power. His relentless presence had the audience gasping for breath just trying to keep up. The climax of their set came when Bennett goaded the crowd into unleashing a torrent of crowd surfers, turning the venue into a sea of bodies soaring towards the stage. It was a sight to behold, capturing the essence of The Acacia Strain's visceral performance.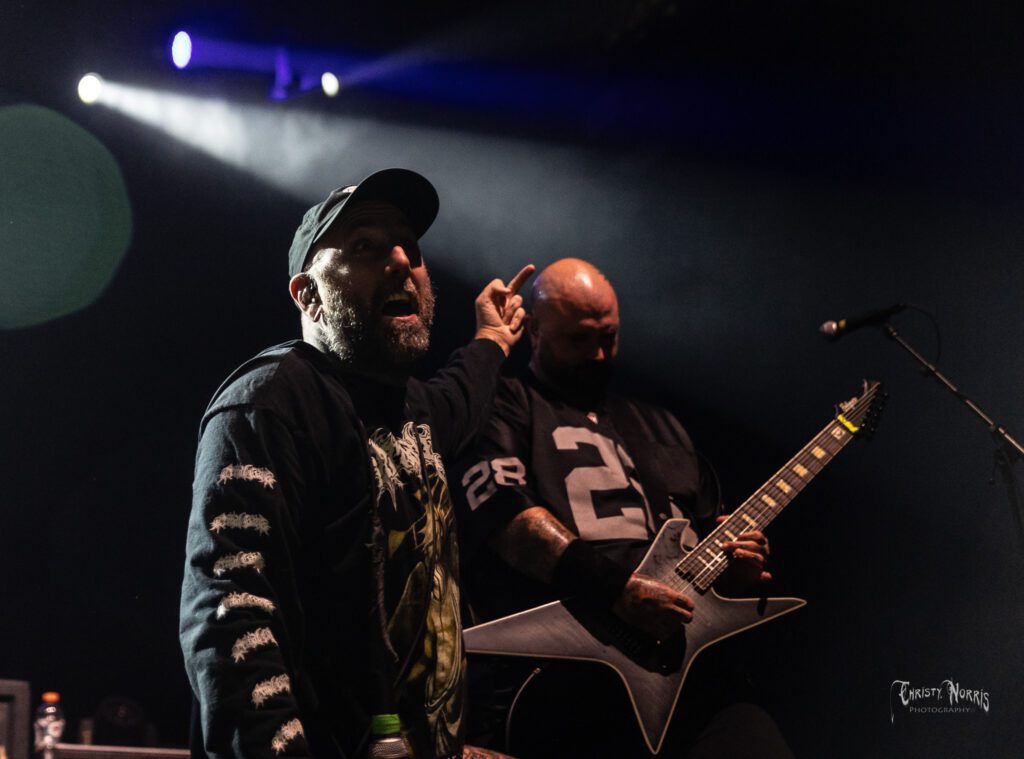 Then came the moment everyone had been eagerly awaiting: the arrival of Lamb of God. The stage shrouded in darkness, chants of "Lamb of God" echoed through the venue, creating an electrifying anticipation. As the curtain fell, the crowd erupted in a frenzy of devotion. Frontman Randy Blythe commanded the stage like a force of nature, ensuring that every inch was alive with his energy. Lamb of God's mastery over their craft was evident as they delivered a set that catered to their fans' every desire. The symbiotic connection between band and audience was palpable; it was a communion of unadulterated metal power.
This concert journey was a rollercoaster of emotions. From Frozen Soul's brooding darkness to The Acacia Strain's high-octane chaos, and finally culminating in Lamb of God's monumental performance, the night was an ode to the diversity and potency of modern metal. The spectrum of emotions spanned from doom-laden depths to heart-pounding highs, leaving a trail of shattered eardrums and unforgettable memories in its wake. For those fortunate enough to witness this epic night of brutality, it was a cathartic release that reaffirmed the primal power of heavy music.