Godsmack was in Oklahoma City over the weekend playing on their "Best of Times World Tour". This tour package ended up being a part of OKC's local radio station's annual KATTfest. This year the event had one of the best line-ups I have seen in years. The line-up included Godsmack, I Prevail, Bad Omens, Zero 9:36, and Catch Your Breath. It is no wonder this was a sold-out show.
There is nothing like an outdoor concert in May in Oklahoma. You never know what you are going to get when it comes to the weather. We had tornadoes and hail the night before this show, and there was a slight chance of storms again the day of the show. Mother Nature must have known how much the fans needed this show to go on, as she kept herself under control until after the show was over. This made myself, and roughly 9,000 of my closest friends very happy. We were even happier when the band Catch Your Breath took to the stage to start the festivities. Vocalist, Josh, is somewhat of a local boy. He told the crowd he grew up in McLoud, Oklahoma, which is about 30 miles down the road from the venue. He even had some old classmates in the crowd cheering him on. Catch Your Breath definitely set the mood for the rest of the afternoon/evening. When they played their hit "Dial Tone", the crowd went crazy!! Up next was Zero 9:36. Zero and his band have played this exact stage before for KATTfest a couple years ago. In my opinion, they have only gotten better. They took the energy level out there up a notch by playing hits like "I'm Not" and "Adrenaline".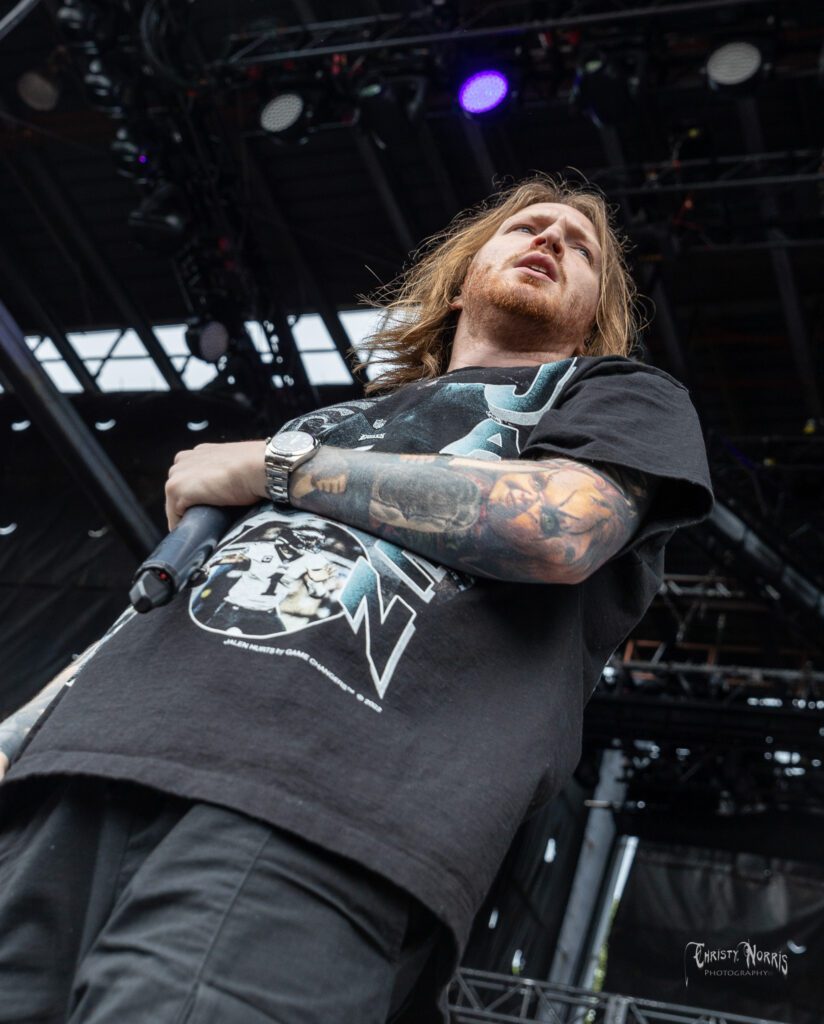 The next band taking their place in front of this crowd was Bad Omens. To say the crowd was pumped for this particular set would be an understatement. The crowd absolutely lost their shit when Bad Omens took to the stage. Since it was rather hot and humid, vocalist Noah Sebastian only left his signature ski mask on for one song. The band came out to "Artificial Suicide" and immediately followed it up with my personal favorite "Like a Villian". I must say it is really hard for me to photograph and rock out at the same time. At one point the entire crowd was chanting "Concrete Jungle" over and over. There is no denying that Bad Omens gave the fans exactly what they came for!!
I Prevail was next up in the line-up. I have been a fan of this band for a long time now, yet somehow every time they are in or around Oklahoma City, I have not been in town. So I was beside myself to finally be getting to see them live. And I was apparently not alone in this thought. They came out and immediately went into "Bow Down" and then right into "Body Bag". I cannot tell you how I even ended up with any useful pictures after those two songs since I couldn't help but rock out a little bit. When it came time for the band to play "Hurricane", the crowd got an even bigger treat when Bad Omens vocalist, Noah Sebastian, came out to perform the song along side I Prevail vocalists, Brian Burkheiser and Eric Vanlerberghe. This was one hell of a sight to see. I Prevail rounded out their set with "Gasoline", and after that the crowd got a much-needed breather after losing their f**king minds with the last two bands while the stage was being set up for the headliner of the evening, Godsmack.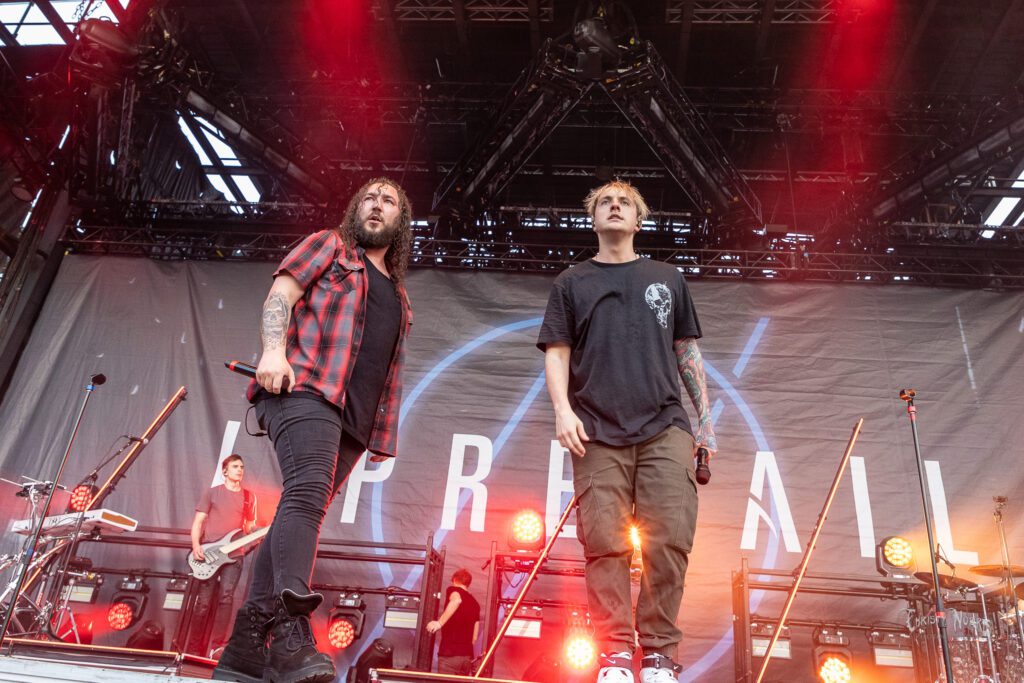 After the intro/hype video by Mike D played on the huge white curtain covering the stage, the curtain dropped and sparks shot out the top of the stage Godsmack went right into their first song. "When Legends Rise" was the most appropriate way for this legendary band to begin their show. They followed that song up with "Cryin' Like a Bitch". When Sully introduced "Soul on Fire" he thanked the fans for making that a chart-topping song for them. Of course this is the song that had the most pyro going off. At one point in the evening Sully told the staff to turn off all the stage lights. While he was standing there solo in the spotlight he started talking about Oklahoma guys working out and getting big shoulders to put their ladies on. He encouraged the men in the crowd to hoist their women up on their shoulders and for everyone to light up the place with their cell phones. It was a beautiful sight to see almost 9,000 people doing exactly what he asked.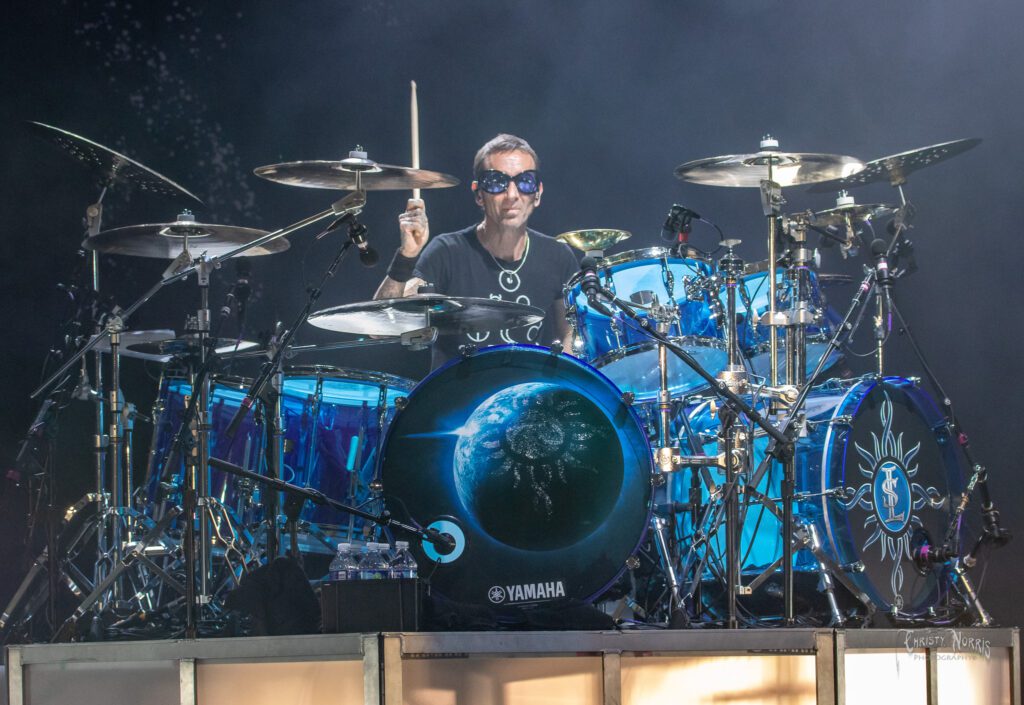 At the Oklahoma City Zoo Amphitheater, they really push the rule of no cussing on stage since the venue is attached to our Zoo. Sully said while this would be hard, he would try his hardest. He said he would have to take himself back to when his daughter, now 21 years old, was little and he had to watch his language in front of her. While, this was not completely accomplished, he did better than I thought he would. After the band played "VooDoo' the second drum kit was out on the stage. It was the time of the evening for Sully and drummer, Shannon Larkin to do their ever famous "Batalle De Los Tambores". I don't care how many times I have seen them do this, it will always be a highlight for me.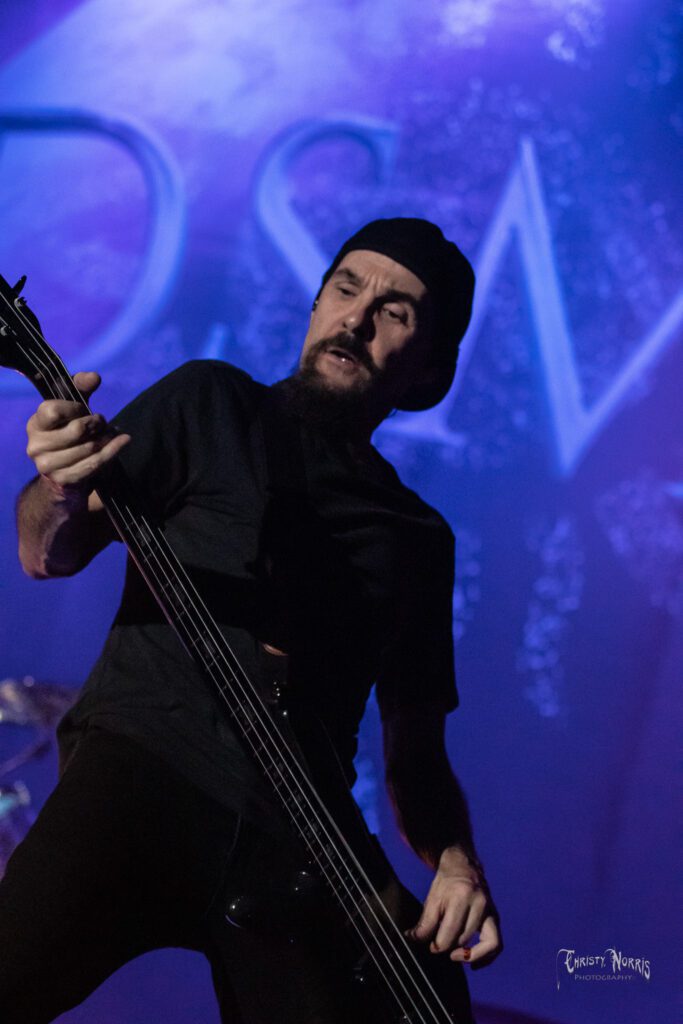 After the song "Whatever", cannons full of confetti blasted out and showered the crowd. Then after a very short pause, Godsmack finished out the night with an encore of "Surrender" and "I Stand Alone". I am very glad I will still get to see Godsmack when they play at Rocklahoma 2023 in September. So until then I will relish in this performance.