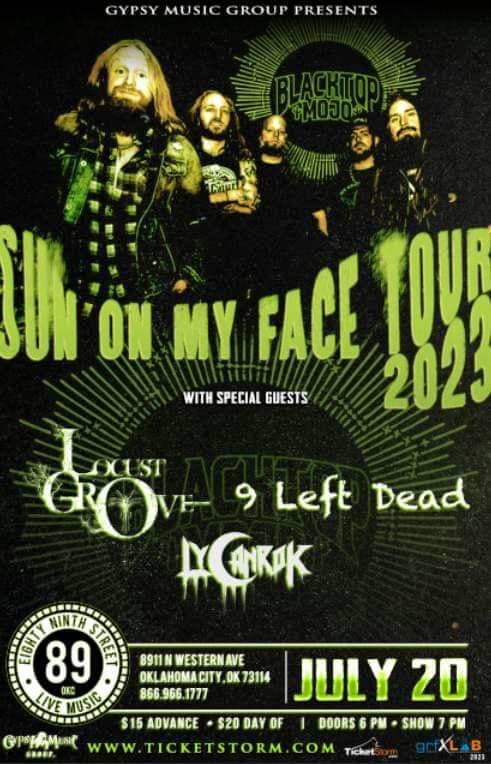 On a warm summer night in Oklahoma City, Blacktop Mojo embarked on their highly anticipated "Sun on My Face" tour to celebrate the release of their latest album, "Pollen." The excitement was palpable as fans eagerly gathered at the 89th Street Collective on July 20th, ready to be swept away by a night of unforgettable rock music.
The show kicked off with Lycanrok, a band I hadn't previously seen live, but they wasted no time getting the crowd energized. Their high-octane performance set the tone for the evening, leaving no doubt that this tour was going to be something special.
Up next was 9 Left Dead, a local gem from Oklahoma City and familiar to those who follow BleachBANGS. Their stage presence and captivating lyrics engaged the audience from the start. With their humorous banter, 9 Left Dead connected with the crowd on a personal level, making everyone feel like they were part of something special. And just when we thought we knew what to expect, they surprised us with an incredible cover of Jelly Roll's "Need a Favor," leading the entire crowd to sing along in unison.
Locust Grove, a beloved band from Oklahoma, took the stage next, and the turnout showed the tremendous support they have within their local scene. Even with some surprise guest replacements, they delivered a solid performance, proving their versatility and dedication to their craft.
As the night approached its zenith, the moment everyone had been eagerly waiting for finally arrived. Blacktop Mojo took the stage, and the atmosphere instantly became electric. Despite the earlier setback with their trailer lighting, the band delivered a powerhouse performance that left no doubt about their headliner status. Frontman Matt's emotive vocals and the band's tight musicianship had the crowd hanging on to every word, singing along in unison. It was a performance filled with passion and raw energy that exemplified what live music is all about.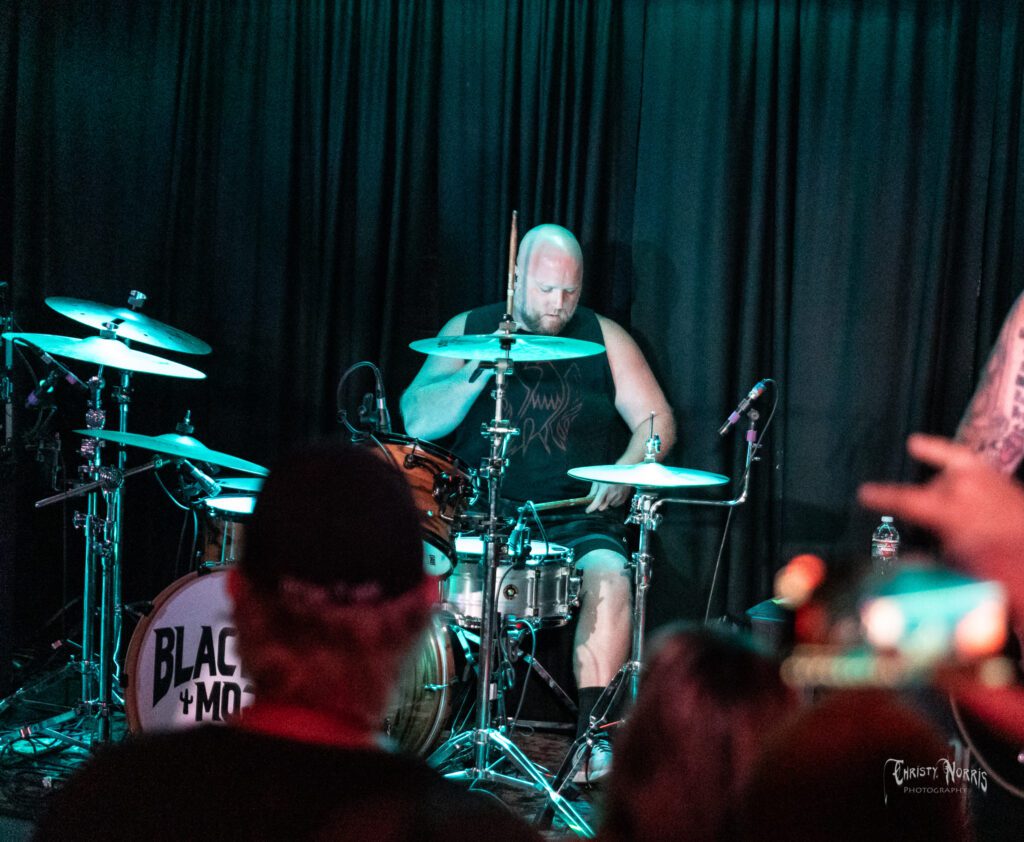 Blacktop Mojo's "Sun on My Face" tour is not one to be missed. The band's dedication to their fans was evident, as they made sure to uphold their obligations to their VIP attendees despite the technical challenges. With their top-tier supporting acts and the promise of an epic performance, it's no wonder tickets have been selling out quickly.
If you have the chance to catch Blacktop Mojo and their "Sun on My Face" tour in your area, don't hesitate to secure your tickets. This is a band that knows how to deliver an unforgettable rock experience, leaving their audience with memories to cherish long after the final chord has been struck.