Death Angel's recent performance at The Venue Shrine in Tulsa, Oklahoma was an absolute triumph, setting the stage for their upcoming Klash of the Titans Tour alongside Kreator and Sepultura. As anticipation filled the air, the evening commenced with a sensational showcase by four exceptional Oklahoma bands: Medicine Horse, Shame In Nothing, Basses Loaded, and Arkhon. These talented groups infused the venue with an electrifying blend of metal and thrash, fueling the crowd's excitement for the main event. However, it was Medicine Horse's captivating finale that truly left an indelible mark on the audience's hearts. Accompanied by two awe-inspiring Indigenous dancers, they performed their last song in the powerful native Cherokee language, creating an unforgettable and profoundly moving experience. Such a display of cultural diversity within the metal scene was nothing short of remarkable.
And then, it was time for Death Angel to take the stage and unleash their unparalleled energy. Vocalist Mark Osegueda expressed his fond recollection of their previous Tulsa show and his anticipation for the wildness that only Tulsa fans can deliver. Additionally, he revealed that despite the limited time allocated to them during the upcoming tour, Death Angel was thrilled to offer their Tulsa fans an extended performance. Little did the crowd know just how much of a treat they were in for.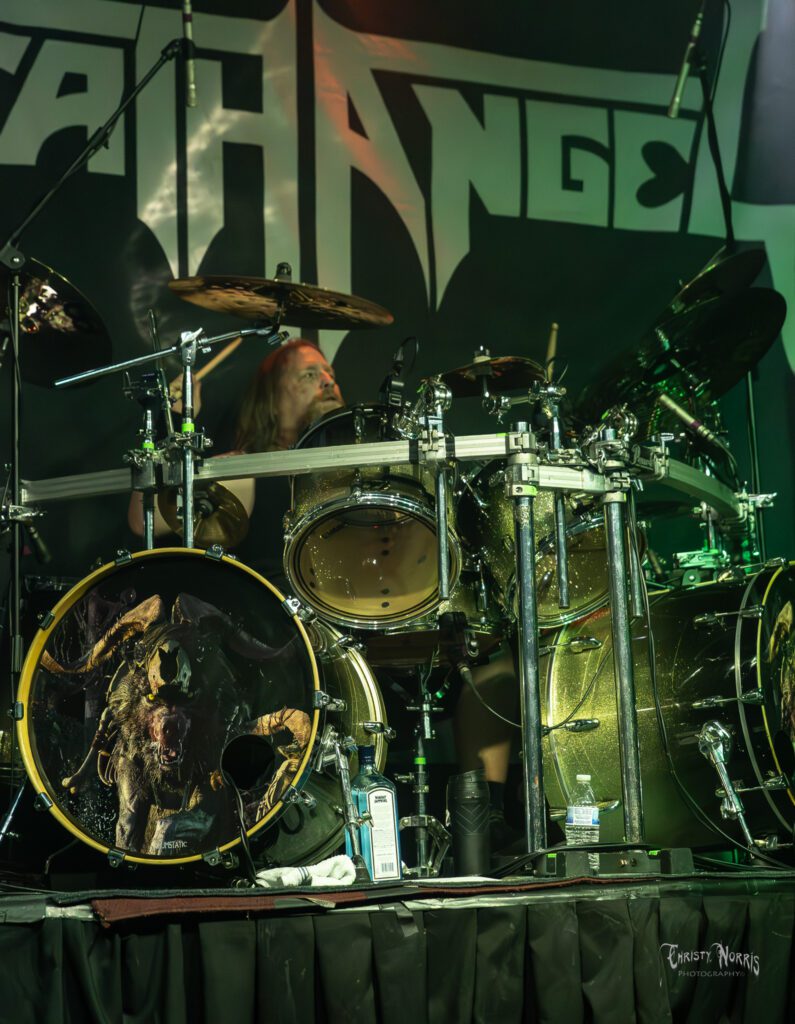 As a first-time attendee of a Death Angel concert, I was blown away. With an extensive discography spanning nine studio albums, I was eager to witness which songs would be chosen for their setlist. Each selection proved to be a massive hit with the audience, generating an overwhelming surge of enthusiasm. The night commenced with the blistering "Lord of Hate" and continued with a meticulously curated journey through their musical repertoire, leaving no stone unturned. The sheer intensity of their performance climaxed with crowd favorites like "Relentless Retribution," which lived up to its reputation as the catalyst for an explosive mosh pit experience. Waves of undulating energy coursed through the venue, leaving every fan exhilarated and adorned with beaming, sweat-drenched smiles.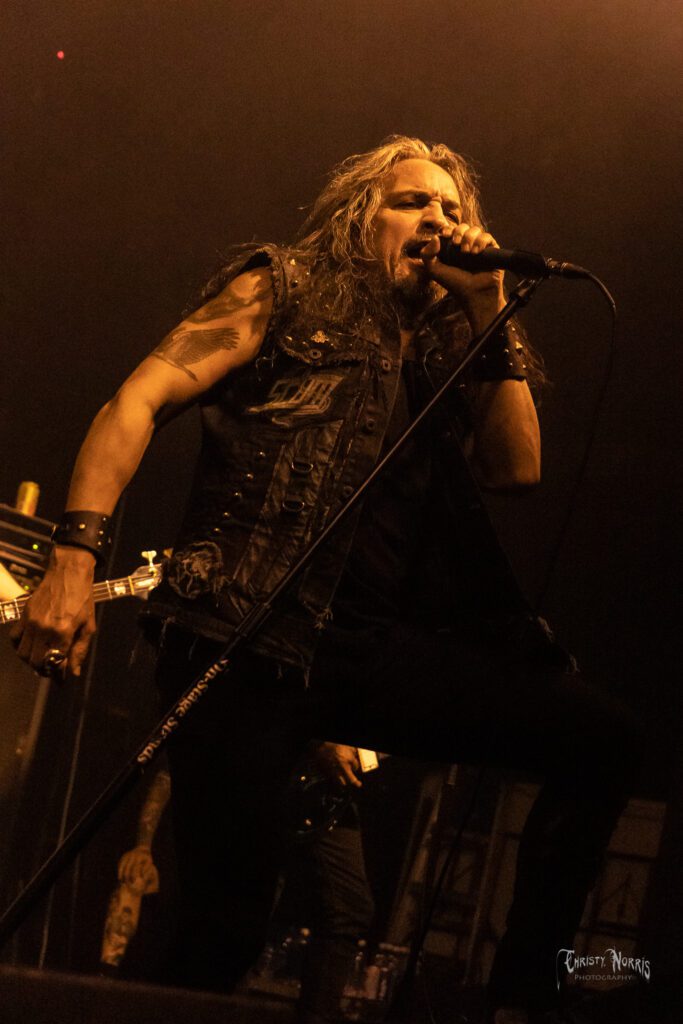 For those who missed this unforgettable spectacle, fear not! Death Angel's extensive tour schedule will soon bring them to every corner of the United States. Don't hesitate to visit their official website at www.deathangel.us to explore the upcoming tour dates. This is an opportunity you do not want to miss. Prepare yourself for an evening of unrivaled metal mastery as Death Angel, Kreator, and Sepultura unite to deliver a tour that will leave fans begging for more. Get ready to immerse yourself in the raw power of their live performances and create memories that will resonate for a lifetime.