311 is currently on tour with Blame My Youth and AWOLNATION.  When I got an email about this show, I didn't realize how long it has actually been since I had been to a 311 show, so of course I signed up to go.  I went to the stop Wichita, Kansas at The Wave.  On a side note, this is probably one of the best venues I have been too. I will be going back for sure.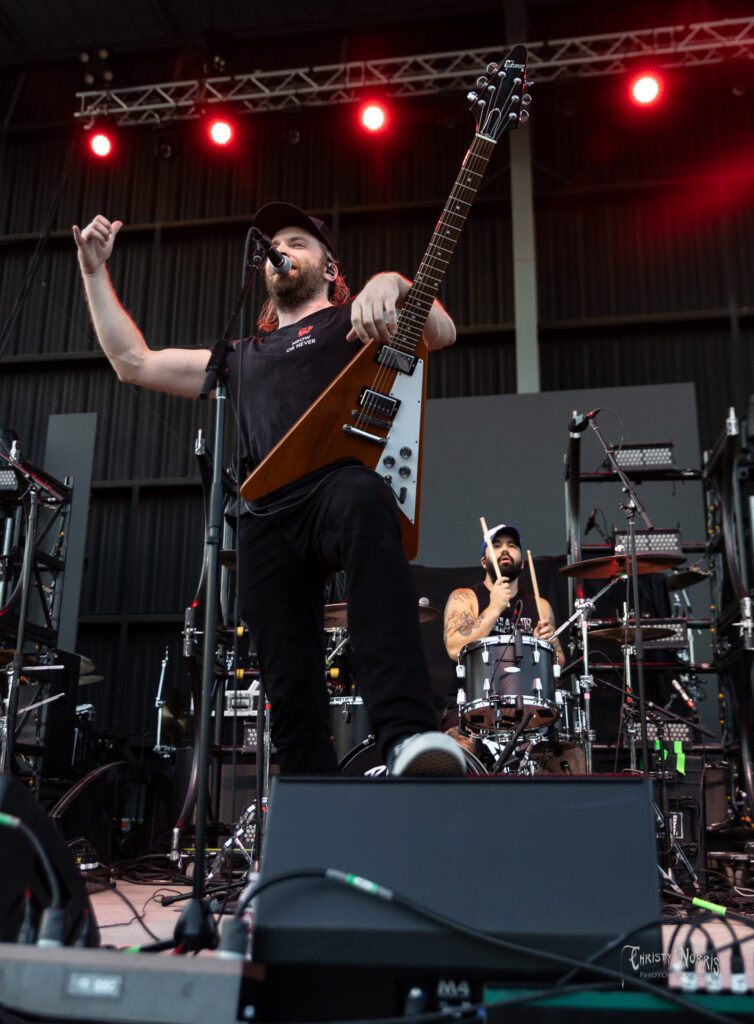 The band Blame My Youth was first to take the stage. Their set was pure entertainment, while still bringing in some fun, and a lot of crowd participation. Vocalist, Sean Van Vleet, paused for a minute to throw out some happy birthday wishes. When he informed the crowd that it was the bands photographer/camera guy Dave's birthday Van Vleet opted to have the crowd yell "Fuck You Dave" rather then Happy Birthday. This band and crew obviously like each other.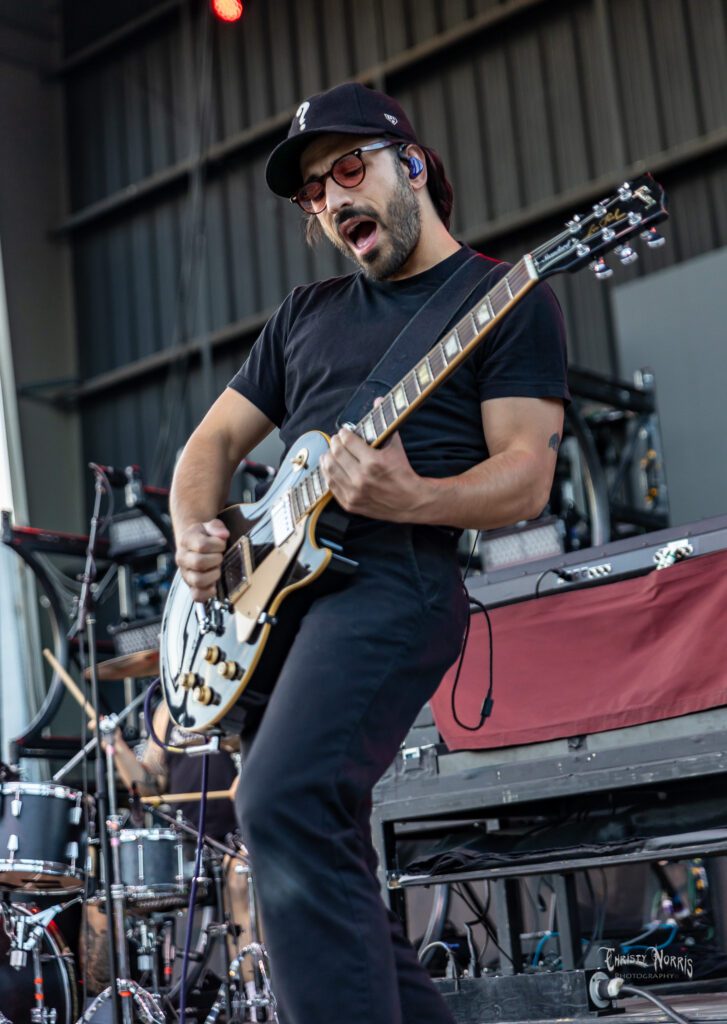 Before Van Vleet threw his hat into the crowd at the end of their set, they played their hit "Prize Fighter" as well as their song "Right Where You Belong", which landed as the closing credit song for the movie "Bill and Ted Face the Music". That's a pretty huge accomplishment if you ask me. If you get the chance, definitely check this band out.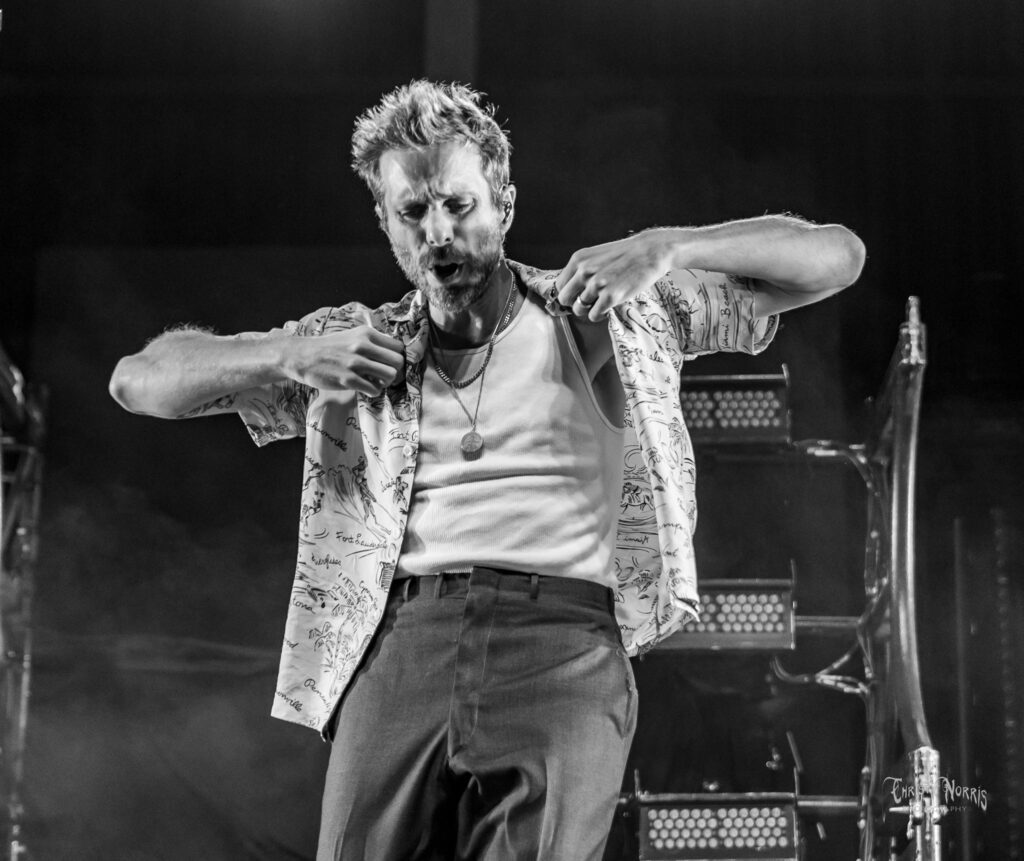 The Los Angeles band, AWOLNATION was next to take the stage. Hard to believe that after all the years this band has been around, this was my first time seeing them play live. Best known for their hit song "Sail", this band has been at it for a little over 13 years. They have mastered their craft, and they know what they want to present to their fans. Their eclectic sound keeps the fans cheering and dancing with every song. At one point during their set vocalist, Aaron Bruno asked the crowd to grab their cell phones or lighters and light the place up, to which they obliged. Bruno kept scoping out the crowd and indicated he was keeping an eye out for the best dancer in the group. While it has taken me 13 years to finally catch this band live, I am going to make sure it isn't another 13 years until I see them again.
After a quick stage change over, the fans started to take their places, and file in a little closer to each other in anticipation of 311 taking the stage. The moon in the sky was just shy of being a full moon, which helped set the mood for the evening. Fans ranging in age from 10-60 were in the house and cheering as 311 took to the stage. The band started their roughly two hour set with the song "Beautiful Disaster". Frontman Nick Hexum told the crowd it was 30 years ago when their debut album "Music" was released. With that many years under their belts, I always wonder how a band decided what songs go into their set list. One of these days I will find out, but in the meantime, 311 managed to give all of their devoted fans the songs they were wanting to hear and rounded out their set with none other than "Down".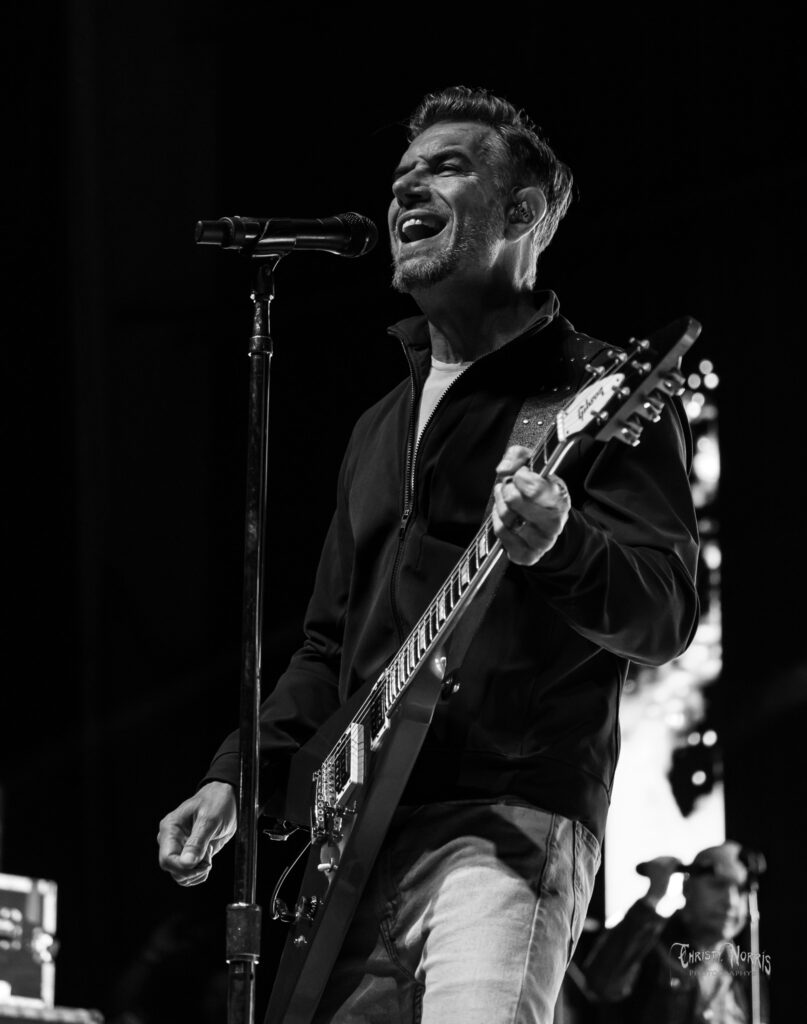 It had been several years since I have been able to see 311 live, and their show has only gotten better. The fun energy the band brings to the stage is undeniable. The whole crowd was singing and dancing all evening. While there are only a couple more stops on this tour, make sure to check out the bands website at www.311.com to get the links to their social media sites, buy some merch, and keep up with all their news.