The Texas Trust CU Theater in Grand Prairie, TX hosted the second night of the Dreamsonic Tour 2023 featuring Dream Theater, Devin Townsend, and Animals as Leaders on June 17th, 2023.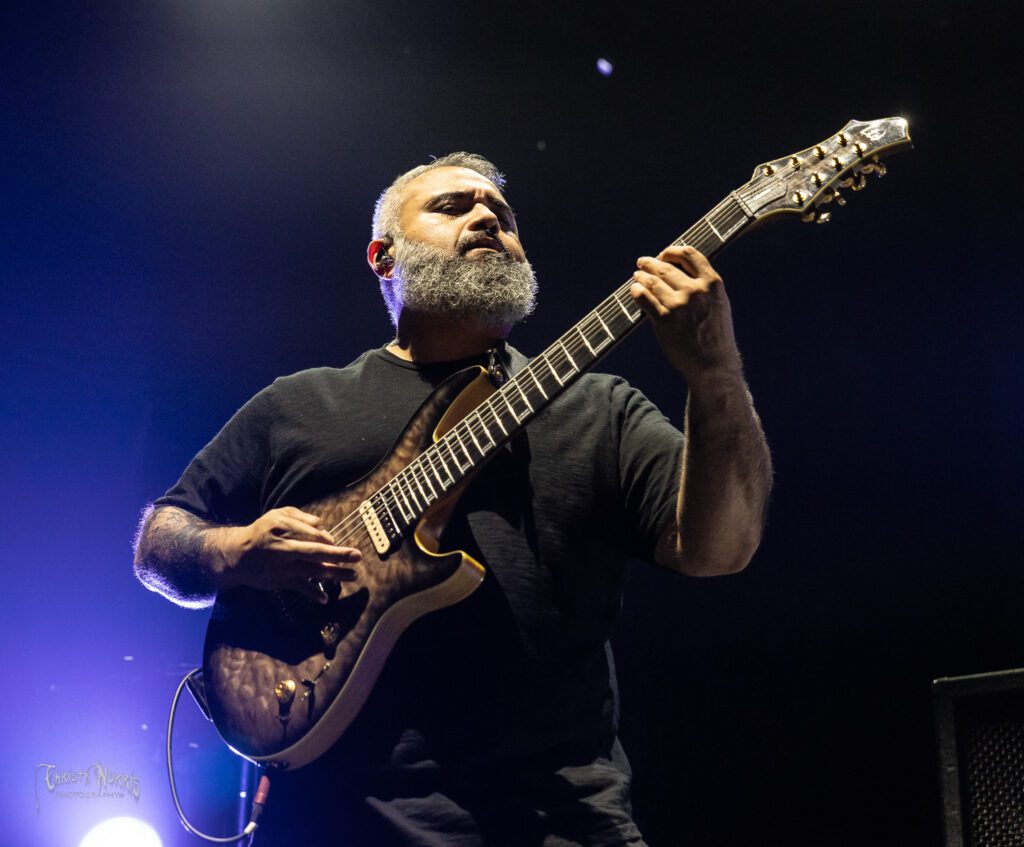 Animals as Leaders were the first ones to take the stage at this awesome theater. Opening with their song "Ectogenesis", the band played their way through some of their favorites from 4 of the albums in their catalog. This 3-piece, instrumental (Djent) band played a beautiful 45-minute set. From heavy to groovy, Animals as Leaders gave the crowd an amazing technical start to this night of music.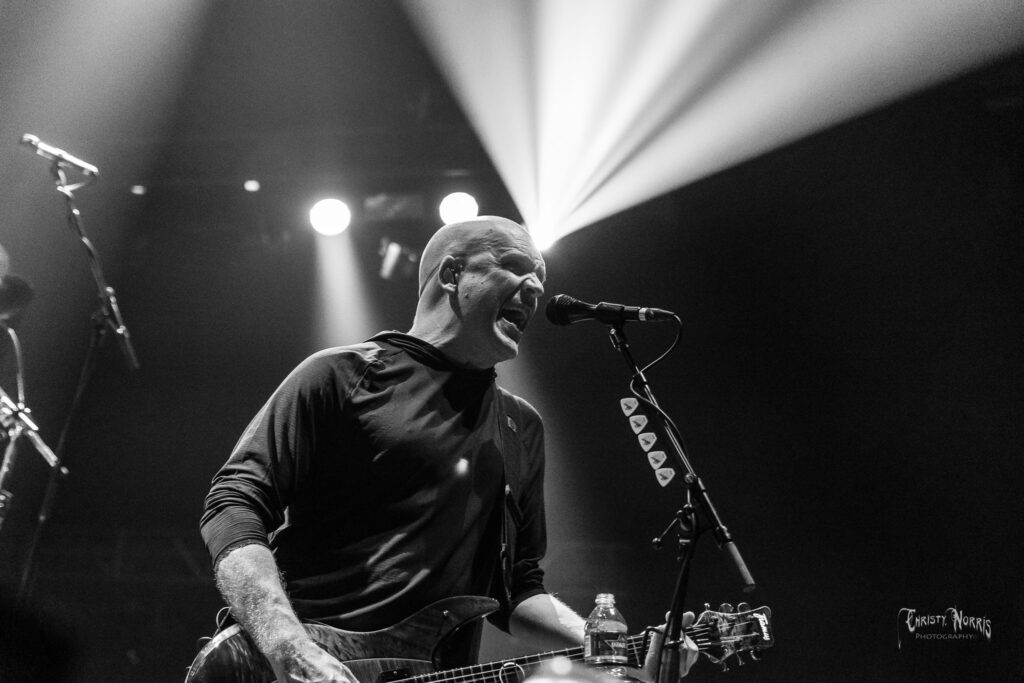 It was now time for one hell of a transition. Devin Townsend took the crowd for a roller coaster ride of songs starting with "Lightworker" and ending with "Bad Devil". My favorite song in his setlist was "By Your Command", which Mr. Townsend described as his heavy song. He told the fans during the set that he was going to give them whiplash with his setlist, and he definitely did so.
While delivering an absolutely mind-blowing performance, Devin also kept the crowd laughing with his witty humor. After holding a very long note at the end of "By Your Command" he told us "I may have just shit myself". At one point he told the crowd to wave their hands back and forth, then quickly told them to "put your hands down, you look stupid". So, not only can this man deliver awesome guitar riffs and absolutely magical vocals, but he can also make the entire crowd laugh with his pot shots, which were mainly aimed at himself. I mean how many bands do you know that are going to wear huge, orange, foam cowboy hats to perform the final song in their set and not care if they look absurd?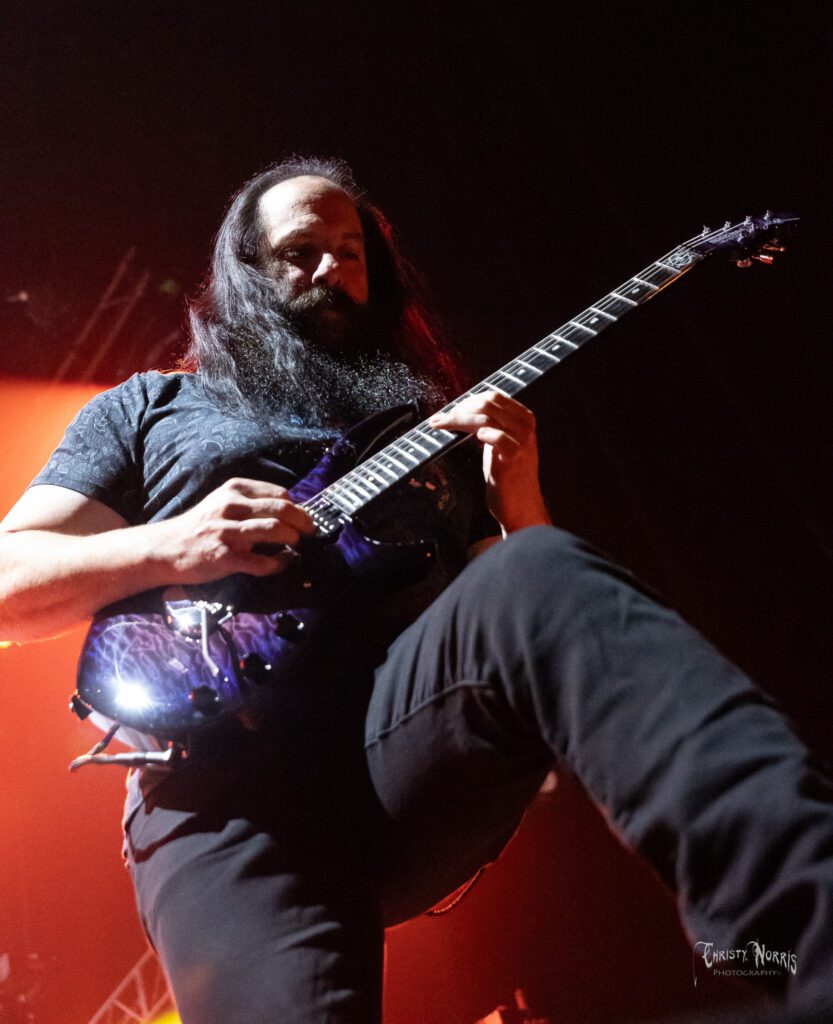 The lights in the theater went down for the third and final time of the evening as Dream Theater made their grand entrance. These guys are legends in their field. John Petrucci was obviously a crowd favorite. He had fans screaming his name, and I saw him grinning about that a few times. He played to the crowd and kept stepping up to the edge of the stage to give the fans exactly what they wanted.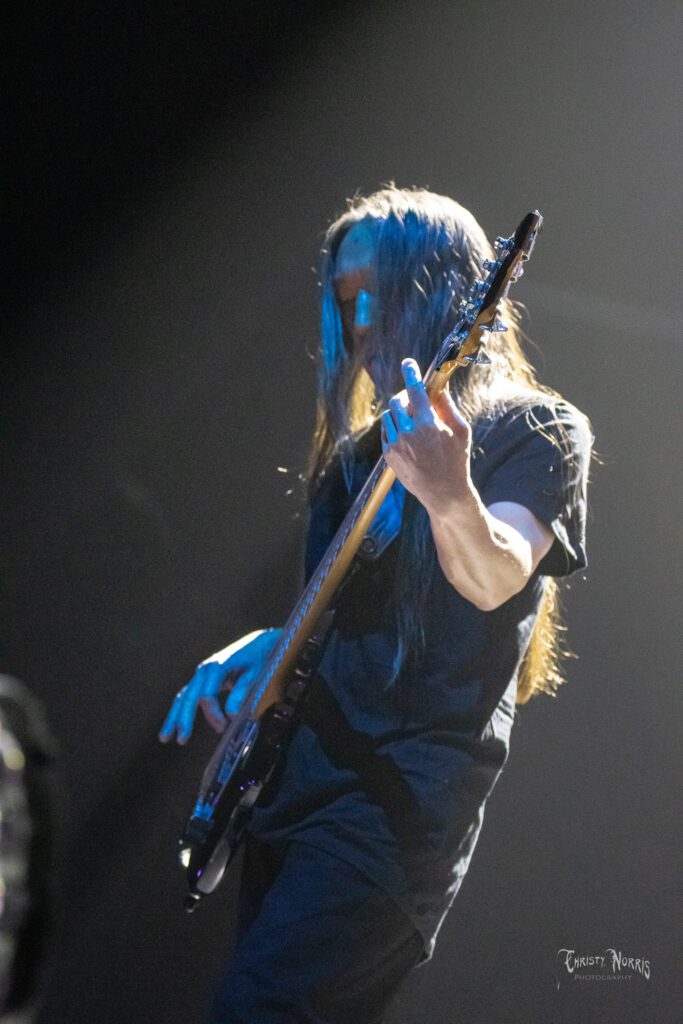 The band started out their show with "The Alien" and wound their way through their huge catalog of music and rounded out their set with "The Count of Tuscany". But wait…of course there was an encore. For their encore they brought out Animals as Leaders and Devin Townsend to help with "Act II: Scene Eight: The Spirit Carries On". This was an awesome sight, and the way all the different band members rotated and played this song together was flawless.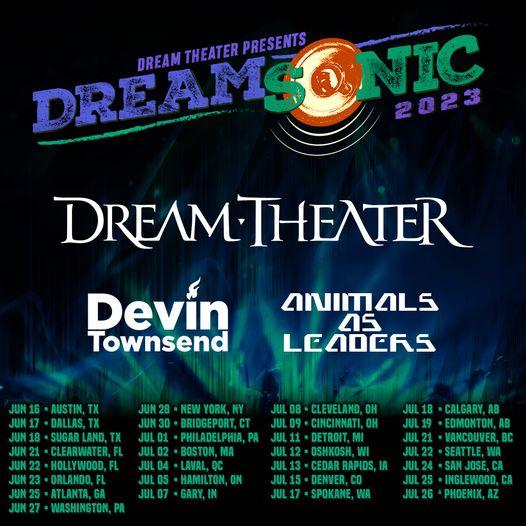 This entire evening was chalked full of amazing performances. I don't know that I can even call it a concert, as it was truly a performance from start to finish. This tour has only just begun, so make sure you check for dated and get out to see these bands!!